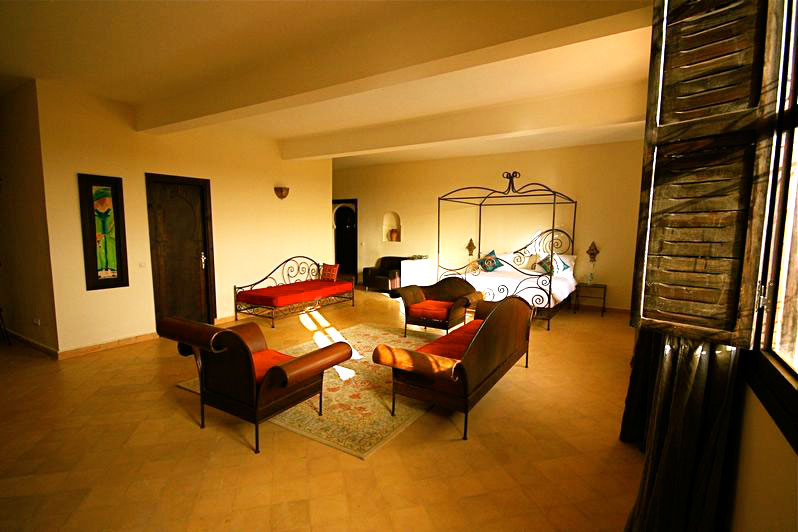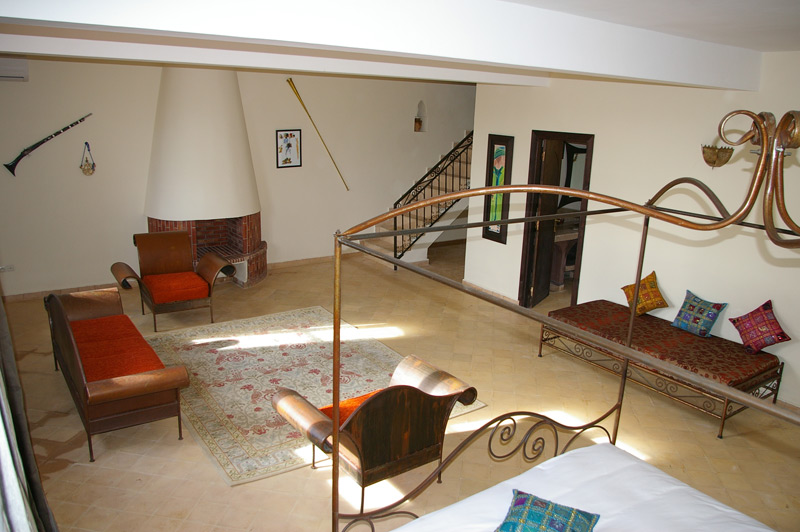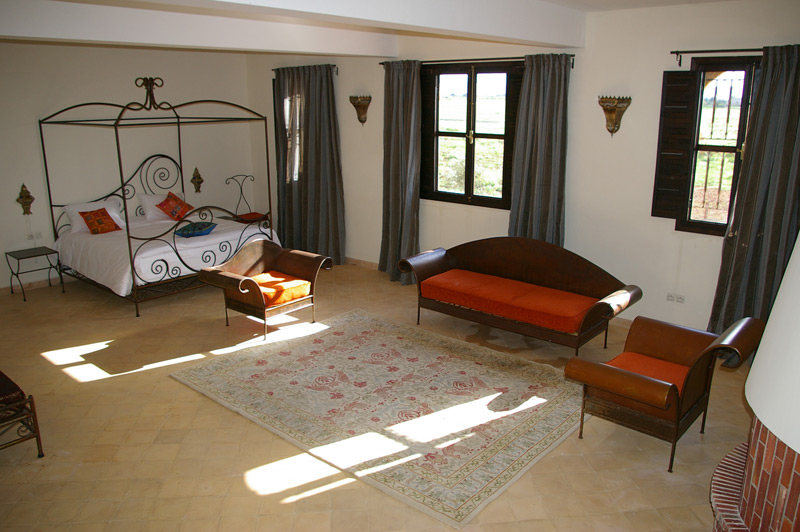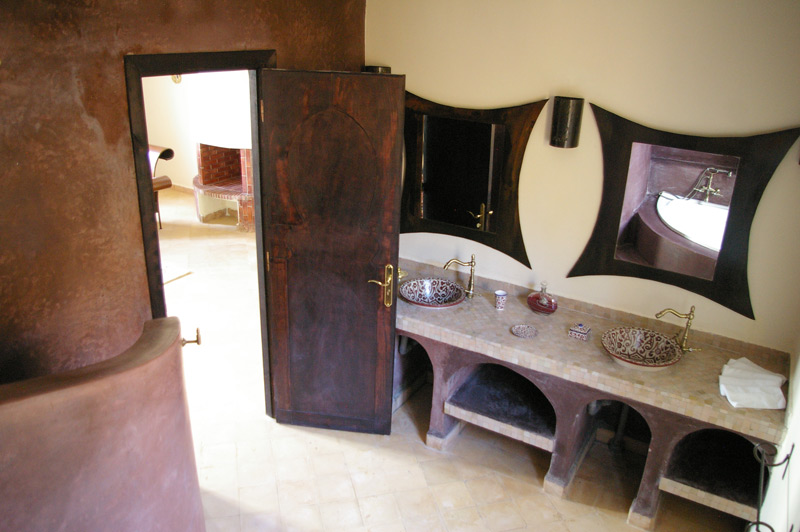 Located on the 1st floor of the riad, the Royal Suite offers an idyllic setting where everything is luxury and oriental refinement ..
This exceptional suite offers its 90m² furnished and decorated in a traditional atmosphere that plunges you straight into a dream of 1001 nights. The Royal Suite enjoys a large private terrace that offers breathtaking views of the green gardens and pool ..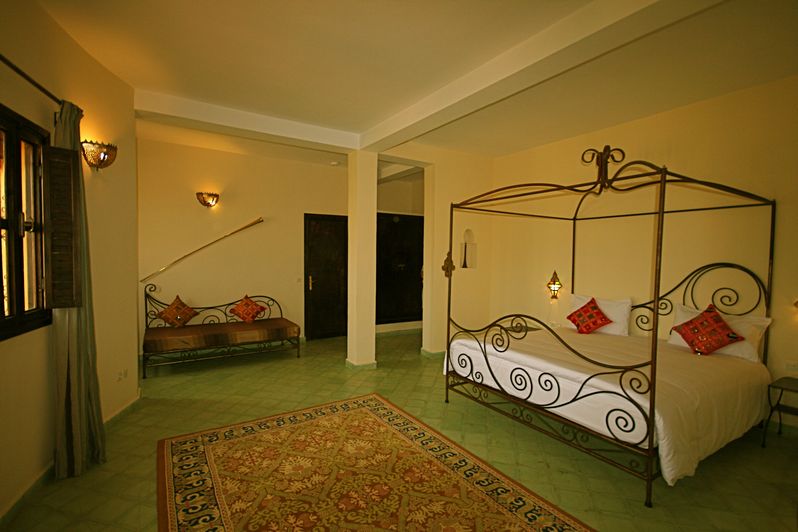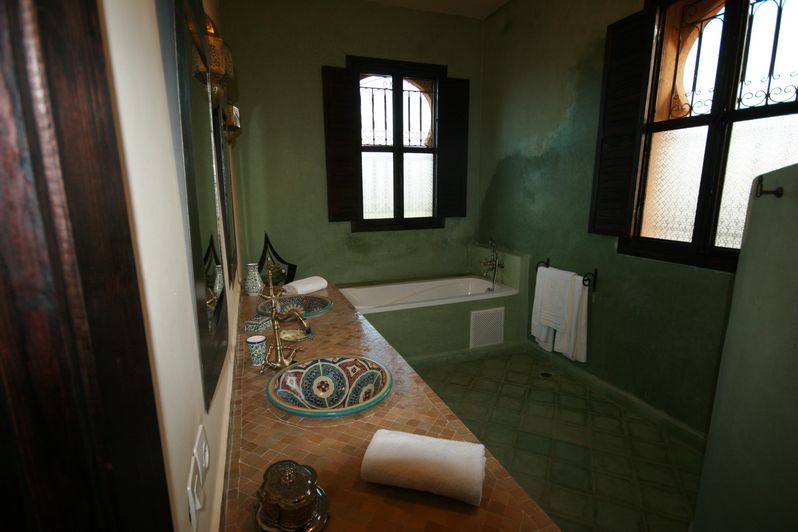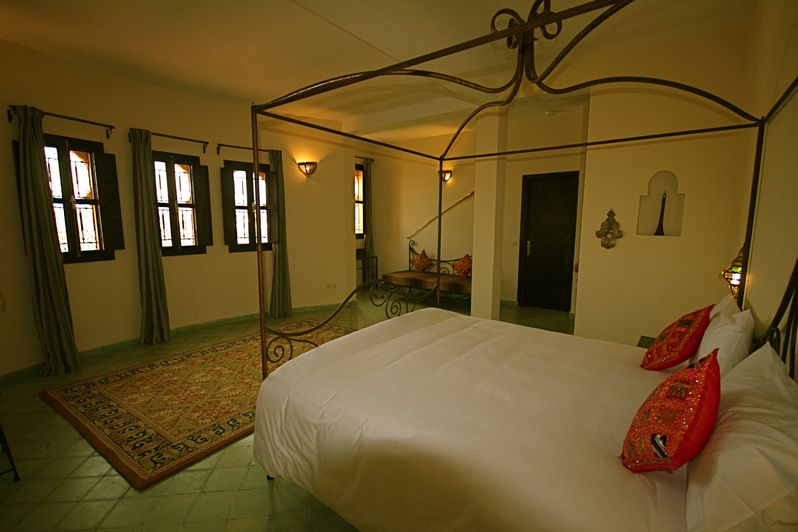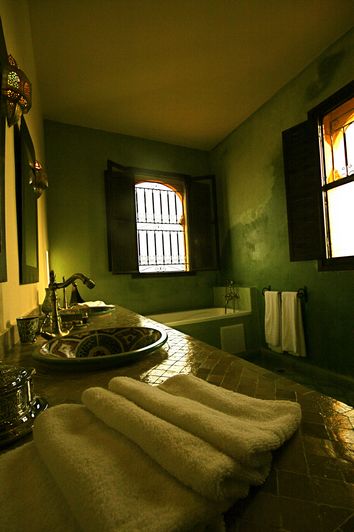 Located on the 1st floor of the riad, The Ambassador Suite combines elegance and comfort, where floats a sweet oriental fragrance.
Spacious (50m²) built in a semicircle, with a huge bathroom, the Ambassador Suite is an invitation to calm and relaxation for moments of fullness and exception. The Ambassador Suite enjoys an unobstructed view of the Middle Atlas, which allows you to enjoy the treasures of our region in peace ..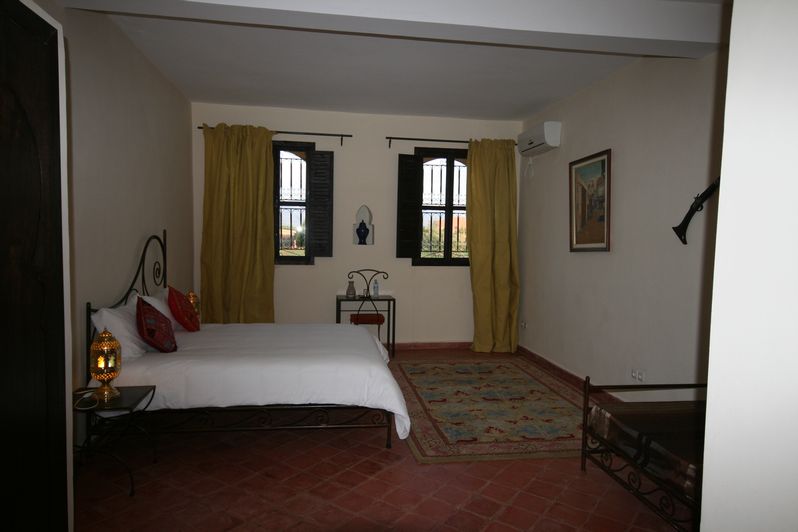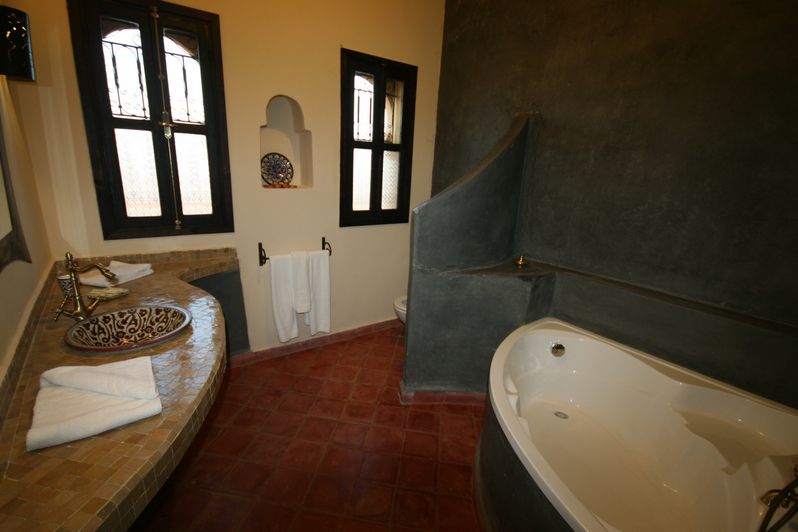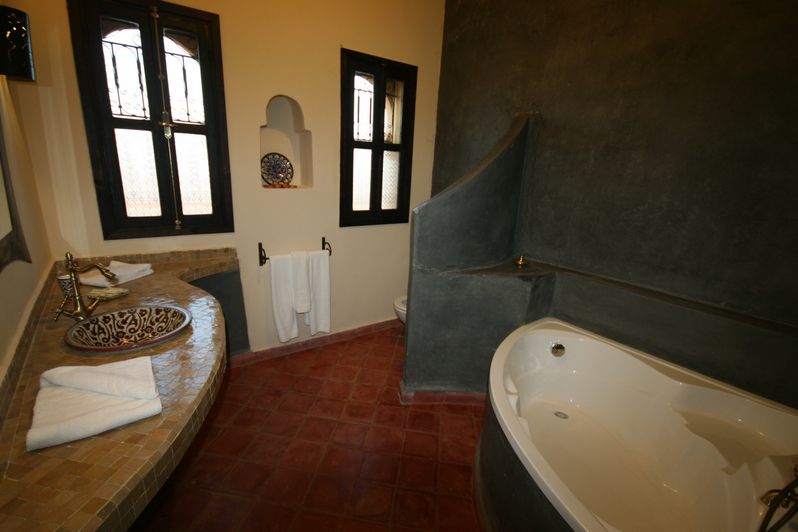 Bright and elegant, the Junior Suite welcomes you in a soft and refined decor in the colors of the East.
Spacious (35m²), equipped with every comfort, the Junior Suite combines calm and cool to make your stay a moment of pure scenery and relaxation. You will be enchanted by the splendid view of the Middle Atlas and you can enjoy the sunset over our city in the sandstone of your desires.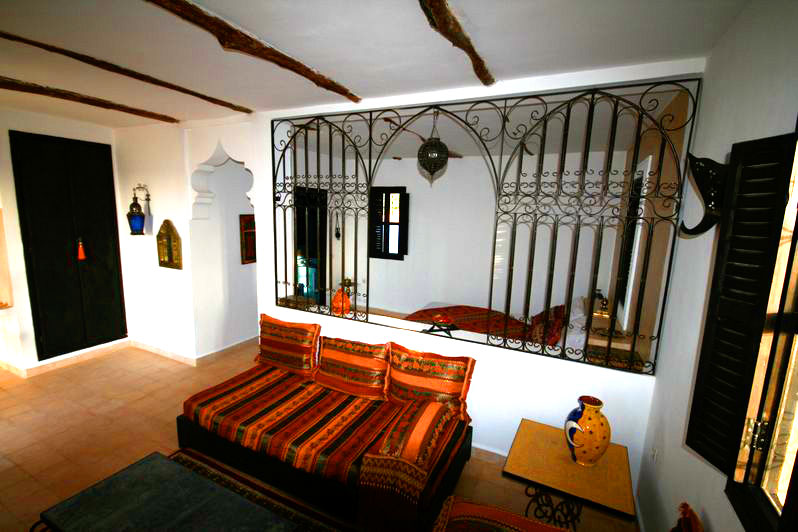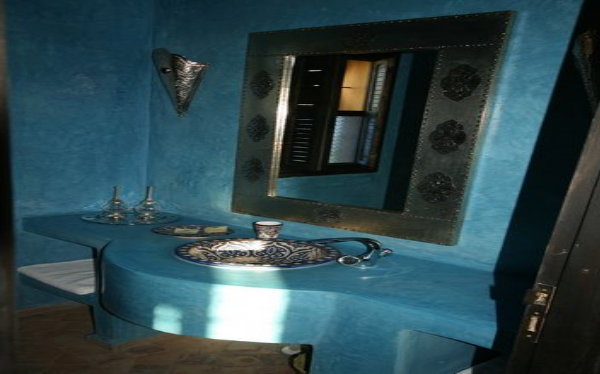 The Riad KSAR DE FES offers an unusual way to spend your holiday in Morocco by providing you with one of these 2 douirias.
Located in the heart of our 3-hectare garden, the charming little douirias are traditional Moroccan houses, independent, with an area of 50m², enjoying great clarity, with fireplace, private terrace and equipped with every comfort. This innovative hotel concept is ideal for families with children or couples who want to spend their stay in the strictest privacy.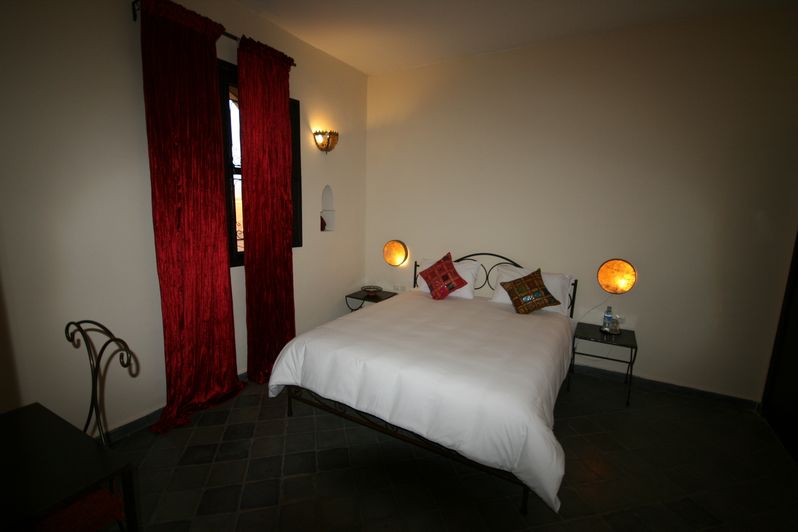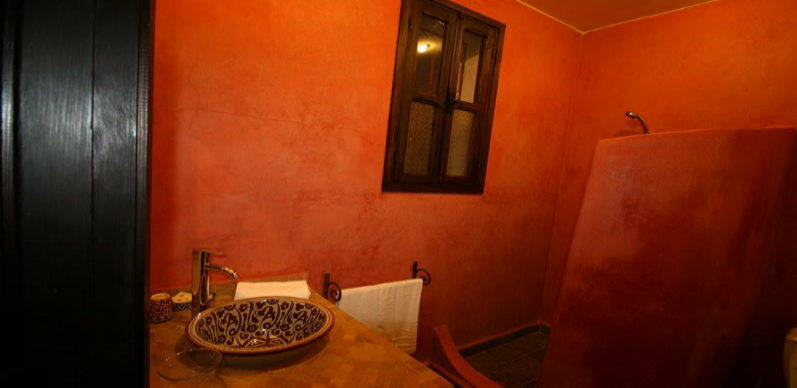 Riad KSAR DE FES offers 9 bedrooms all unique and original. Located on the ground floor or first floor, every room was furnished and decorated in the purest oriental tradition for your enjoyment.
Spacious and bright, our rooms welcome you in a friendly and warm atmosphere, harmonious colors and materials, for a stay of pure relaxation and disorientation. Calm, cool and gentle oriental, everything is reunited to make your stay is in the best conditions ..