The Andalusian circuit Shore
Although it spreads on almost two kilometers, this circuit requires approximately three hours to be driven and enjoyed.
This circuit proposes to discover the Medina of Fez and especially the oldest historical part, which settled the first communities of immigrants from Muslim Spain (ninth century). The Andalusian community deeply marked the frame and oral heritage of the city.

Length: two kilometers
Visit duration: three hours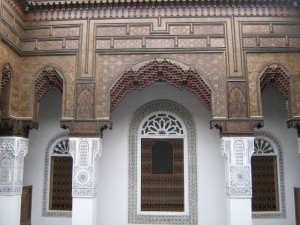 Circuit Palace and Gardens Andalous
With control of irrigation and water delivery systems, the city has embodied since its founding until the early twentieth century, the very model of the Garden City. Several green monuments testify to the development of art in the gardens of the medina.
A fes, the garden area was greater formerly than it is today. The gardens surrounding the city from all sides were creating a pleasant and singular effect. the garden was also part of the house was a place of retreat and tranquility for the family, relatives and guests. He also served under certain parties and receptions.
Length: 2.5 kilometers
Visit duration: three hours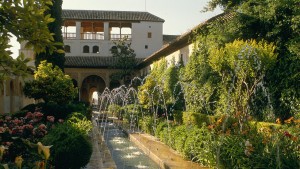 Circuit Monuments and Souks



This is the classic tour of the medina that goes from the Boujloud place at the imposing urban complex around the Mosque-Qaraouiyine University. The course of this circuit, almost two kilometers is estimated at three.
This tour offers the opportunity to discover the buildings of great architectural and artistic value, classified, usually among the national historic monuments. These monuments offer a variety of styles and shapes and are also distinguished by their function and historical interest. The walk in the religious, cultural, public or private monuments can appreciate the secrets and characteristics of Moroccan Andalusian art. The tour begins with the discovery of the water distributor Bujlud that t "moigne of the importance and complexity of the traditional hydraulic network of the medina of Fez. entry through Bab Boujloud leads to Medresa Bouinania that t "moigne of its architecture and decoration of the heyday of Marinid art.
Length: two kilometers
Visit duration: three hours